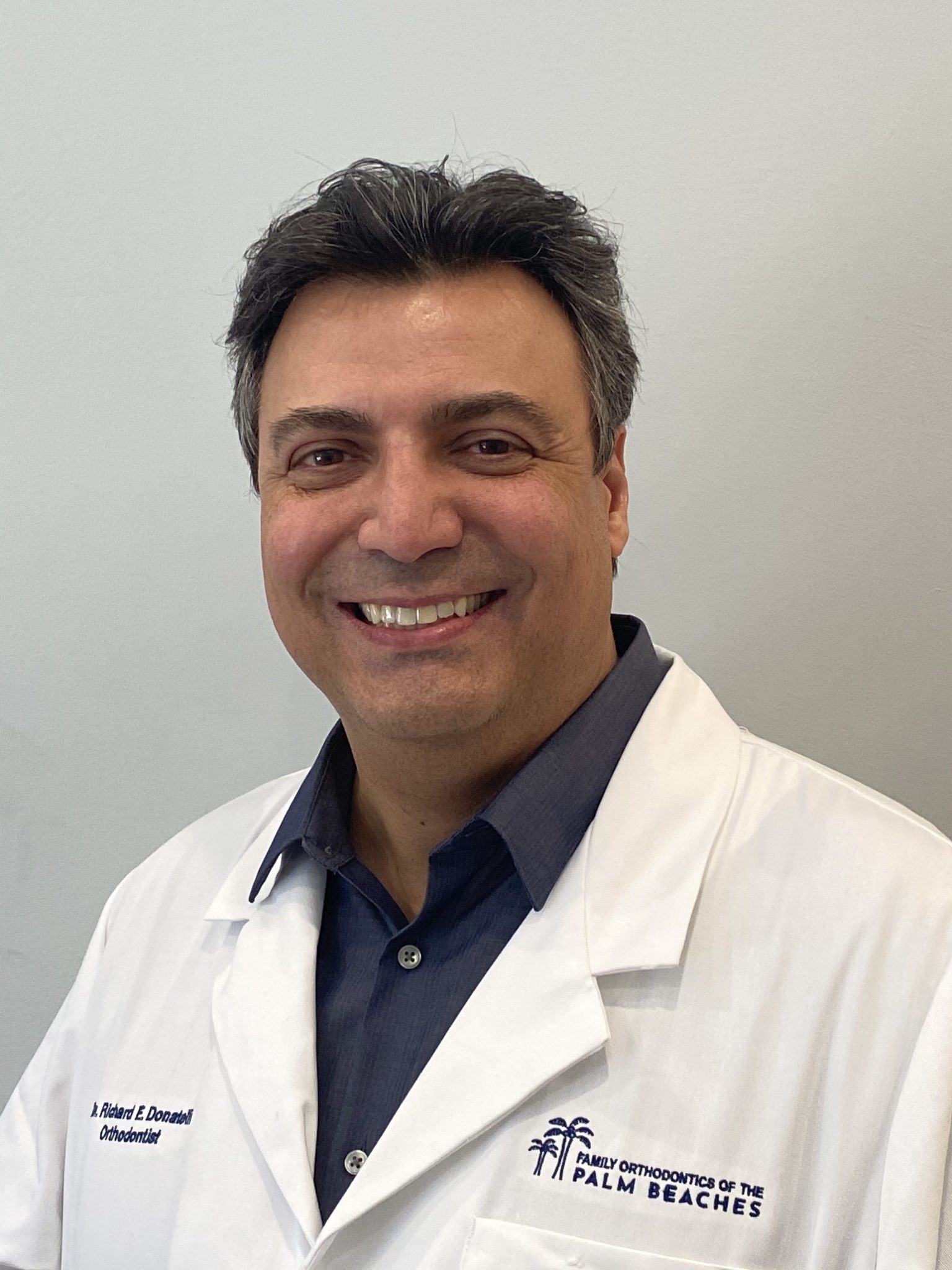 Richard E. Donatelli, DMD, MS
Board Certified Orthodontist
Dr. Donatelli's favorite part of orthodontics is the joy he receives from the care of his patients and his patients' excitement with their new smiles. Since he really is a kid at heart, Dr. Donatelli can relate to his patients immediately. He even has a YouTube channel with videos of him performing magic tricks for his younger patients to enjoy.
 Since receiving his orthodontic education, Dr. Donatelli has been providing exceptional orthodontic treatment for his patients at private practices located in Gainesville and West Palm Beach, Florida. Since retiring from teaching, Dr. Donatelli now provides Invisalign, cosmetic braces, traditional braces, and orthodontics in conjunction with orthognathic surgery at Family Orthodontics of the Palm Beaches and Family Orthodontics of Naples. With Dr. Donatelli's vast credentials and experience, there is likely no orthodontic condition he hasn't treated.
 After completing his orthodontic training, Dr. Donatelli served as a professor of Orthodontics at UF, as the orthodontist on the Craniofacial Anomaly Center Team, as director of annual continuing education orthodontic courses for general and pediatric dentists, as the director for the joint pediatric dental and orthodontic courses, and then rose to become the Graduate Program Director for the Department of Orthodontics.
 Dr. Donatelli has lectured throughout the world and authored many scientific orthodontic research articles published in the most respected, peer-reviewed professional journals, including the American Journal of Orthodontics and Dentofacial Orthopedics, The Angle Orthodontist, The Journal of Medicinal Chemistry, The Journal of Oral and Maxillofacial Surgery, The Korean Journal of Orthodontics, and The Journal of Orthodontics and Craniofacial Research. 
Doctorate in Dental Medicine (DMD) degree - University of Florida
Master of Science degree - University of Florida
Certificate in Orthodontics - University of Florida
Professional Affiliations
The Angle Orthodontist - editorial review board 
The World Federation of Orthodontists - editorial review board
Board Certified by the American Board of Orthodontics
American Association of Orthodontists
Southern Association of Orthodontists
Florida Association of Orthodontists
American Dental Association  
Edward H. Angle Society of Orthodontists (the most exclusive and oldest orthodontic society in the world, founded in 1930)
Volunteered at Special Olympics
Volunteered at Craniofacial Anomaly Camps
Volunteered at the We Care Clinics